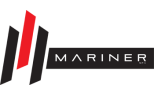 Mariner
Ceramiche Mariner: a point of reference in the production of Made in Italy tiles for over 35 years.
Showing
1
-16 of 84 item(s)
Ceramiche Mariner was born in 1984 from the idea of Catti Arnaldo and his wife Porta Luisa.
Since its foundation, the company has the aim of getting closer and closer to the needs of customers (Italian and foreign) by always offering high quality products.
From 1997 the company began to expand and, consequently, new offices and warehouses were built to give greater assistance and customer satisfaction.
The first double-fired cladding factory was inaugurated in 2001 in Casalgrande with an annual production of approximately 1,200,000 m2 and with an average yield of first choice equal to 98%.
The goal of always offering a better service and better product quality has led the Catti family to take a new big step: in 2016, in fact, they purchased 55,000 square meters of area in which warehouses for ceramic plants were built with an investment equal to €55,000,000.
The plant is launched in January 2019 with the consequent creation of 90 jobs.
The quality of the product is also guaranteed by the innovative PRIME software with which the company is able to control every single production process at any time and from anywhere in the world, constantly checking the costs and quality of the product.
Read more
Show less