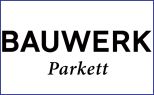 Bauwerk
Bauwerk is one of the leading European parquet manufacturers. It offers a wide range of wooden floors, of different materials, colors and sizes, to best furnish your home.
Showing
1
-16 of 26 item(s)
Bauwerk carefully studies the design of its products in order to place high-level wooden floors on the market, aesthetically beautiful and which adapt perfectly to the most varied housing needs.
Bauwerk is a Swiss company founded in 1940 and which since then has kept unchanged the typical values of its area of origin: precision, high quality, reliability and naturalness. And this aspect is one of the most cared for: wood, with its intrinsic properties, helps to maintain our inner balance. A wooden floor fills the room with warmth and helps create a welcoming and "home" atmosphere, in addition to the uniqueness of the sensation to the touch.
Read more
Show less