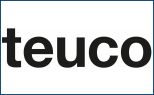 Teuco
Teuco was an Italian company specialized in the production of hydromassage tubs, mini-pools, saunas, hydro-showers and other wellness components.
Showing
1
-12 of 12 item(s)
Since 1972, the year the company was founded, the inspiring principles that have characterized Teuco have been the propensity for innovation, attention to design, respect for ergonomics and the cult of materials.
The company has now been closed but on Acquaclick you can still find excellent offers for hot tubs!
The continuous technological innovation of the Teuco brand is indicated by the numerous patents which have marked the history of the Teuco company over the years, both as regards the devices linked to well-being and to Teuco hydromassage tubs, such as for example Hydrosonic, Hydrosilence, Hydroline, both in terms of materials, for example the innovative use of Duralight. Design is also a fundamental aspect of all Teuco collections, which in the wake of the success of the Wilmotte bathroom collection is reflected in the use of the designer total look in various collections (Kinea, Nauha, Paper and Outline).
Read more
Show less