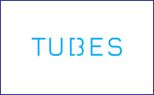 Tubes
Tubes radiatori is a company specialized in the production of design radiators and towel warmers since 1994
Showing
1
-8 of 44 item(s)
Tubes Radiatori can boast thirty years of experience in the processing and production of high quality radiators, which represent an added value for towel warmers and radiators suitable for a refined and trendy environment.
The range of Tubes radiators is dedicated to a niche audience for design-loving consumers who appreciate the quality of the materials used and energy savings.
Tubes radiators give character to the architecture of the environment in which they are installed and meet decidedly high quality standards.
Read more
Show less