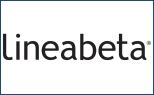 Lineabeta
Lineabeta is a company that deals with the production of bathroom accessories, bathroom cabinets, shower heads Made in Italy.
Showing
1
-16 of 581 item(s)
Lineabeta produces chrome and stainless steel bathroom accessories but the peculiarity of the production of accessories is certainly the color and the particular shapes.
Buy a toilet brush from the Skoati collection and you can choose from many shapes and colours, from the more traditional square or rounded shapes, to models with zoomorphic shapes!
Discover the simplicity and colors of the Saon collection: an always up-to-date collection with accessories in chrome or white finish or some proposals with always up-to-date colors and in line with the interior design trends of the moment.
The bathroom accessories are completed by the Ranpin collection, completely dedicated to free-standing floor lamps, ideal both for the washbasin area with towel rail and soap dish, and for the toilet-bidet area, with toilet brush holder and roll holder.
ATLANTICA COLLECTION: The indoor shower platforms of the Atlantica series are the refined completion of any type of shower cubicle, guaranteed by their square or angular shapes. They also guarantee a mix of strength and lightness, thanks to the material used: marine plywood.
BAKETO COLLECTION: Thanks to its essential lines and small size, Baketo accessories are also suitable for the smallest spaces. The series includes a complete range of chromed brass bathroom accessories
DUEMILA COLLECTION: The Duemila collection of bathroom accessories is a complete series for bathroom furnishings. The quality of the chromed brass is combined with light and clean lines that make the series essential and practical also thanks to the possibility of glue fixing, which guarantees flexibility
FILO COLLECTION: To ensure order and elegance even inside the shower cubicle, the Filo collection of soap dish holders offers a series of angular or rectangular object holders in chromed brass, practical and refined
MUCI COLLECTION: Muci bathroom accessories guarantee maximum practicality in the bathroom with the least possible use of space. The lightness of the muci bathroom accessories line goes hand in hand with the elegance of the brilliant chrome
NAPIE COLLECTION: The Napie series includes a complete range of refined bathroom accessories, in chromed brass and at the same time resistant and practical
OTEL COLLECTION: Safety and contemporaneity characterize the bathroom accessories for hotels in the Otel series. They are dedicated to the safety of bathrooms in hotel or restaurant rooms or bathrooms for the disabled and communities and to their completeness and functionality, made of chromed brass, ABS and stainless steel.
PICOLA COLLECTION: The bathroom accessories of the Picola series in chromed brass constitute a timeless classic that is always current, not affected by the styles and trends of the moment, therefore suitable for any type of bathroom
SAON COLLECTION: Saon is part of a vast range of free-standing bathroom accessories with simple, round or rectangular shapes, in white porcelain and polished stainless steel. The liveliness of the series is taken up by the colored variant of the ABS and silicone bathroom sets
SKOATI COLLECTION : The Skoati series of toilet brushes presents a range of wall and floor mounted brush holders in polished stainless steel, ABS and silicone, some with traditional shapes and some with more particular shapes and fun designs: Roy Frame
SKUARA COLLECTION: the bathroom accessories of the Skuara series represent a complete range of accessories for the bathroom furniture defined in a personalized way. The refined details of the bathroom accessories, the squared lines and the precious materials used, chromed brass, steel and ceramic, make this series seductive and precious
TAPEI COLLECTION: the carpets of the Tapei series are made with materials designed to achieve the maximum level of well-being: the cotton textures of the Lineabeta carpets are thicker and more refined, while the oriental essences, teak and rosewood have a compound structure from wooden strips sewn with nylon thread
VENESSIA COLLECTION: Referring to a great past, the bathroom accessories of the Venessia series in chromed brass have elegant lines that are accompanied by a rigorous shape marked by an ancient and refined taste. All bathroom accessories in the series are available
Read more
Show less